REX Ambassador Adjustable – 2019 Release

(USA)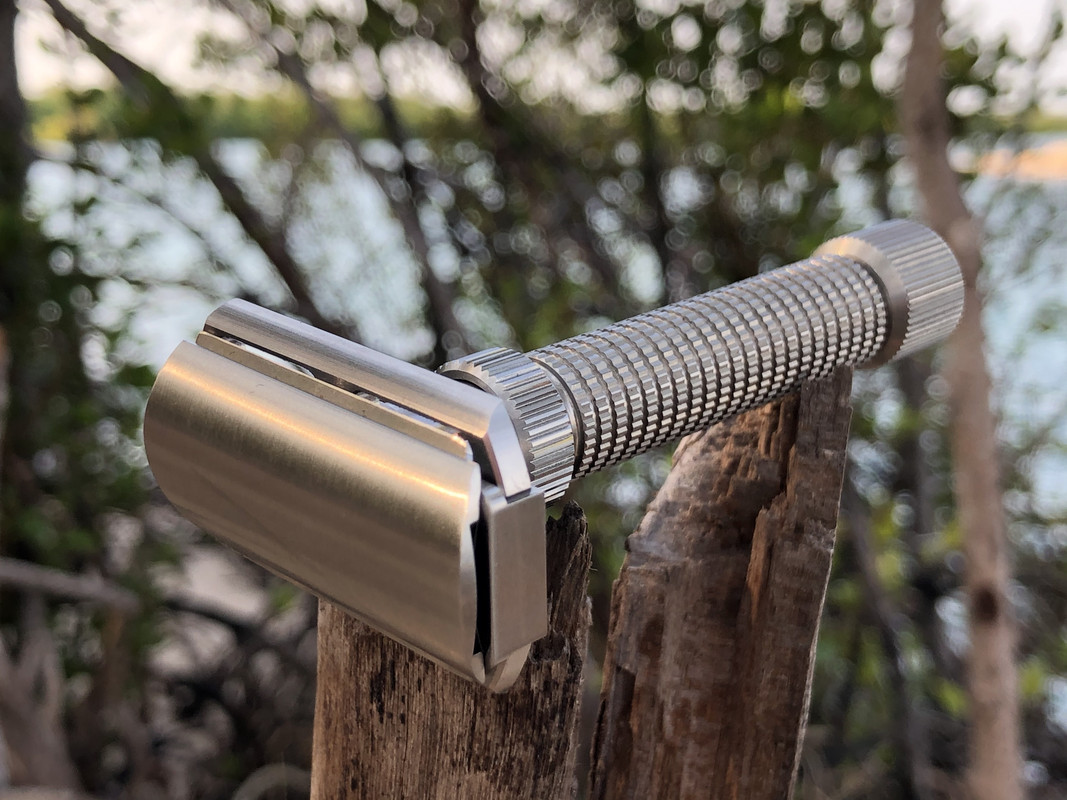 I was sweating on the annual Black Friday sales last November so I could pick up the latest Ambassador at a better price than is usually available so when I was able to purchase at 20% off I jumped in a grabbed one; I should have waited though because they eventually came down to 30% off. There have been upgrades to the REX over time and this one is their latest and greatest. With the first release REX Ambassador and this one side by side there are quite a few small differences apparent:
The thickness of the bottom section of the plate has been increased.
The flange on the bottom plate where the setting numbers is printed is shorter.
The length of the cap securing screw is shorter and the knurling finer.
The adjuster ring knurl is also finer.
The overall length of the handle is shorter.
All markings have been done by laser.
There is a weight increase.
With that amount of external changes there are sure to have been internal changes to the mechanism that are not visible without stripping the razors. There was no reason to strip the razors so I did not play around trying to work out how. Overall, the main features of the razor remain the same as the REX first release but what I'm most interested in is how the razor feels and performs compared to the original. Straight up, the adjusting knob is noticeably harder to turn than the original so I'm assuming there is a heavier duty plate spring is fitted. Again, I decided to kick off on setting #3.
#1 – Useless
#2 – Not much better
#3 – Karve CB Level B
#4 – Karve CB Level C
#5 – Karve CB Level D plus
#6 - A bit savage
Maybe people are only supposed to own one REX Adjustable and not compare the two versions because this razor produced a totally different shaving experience to its predecessor. It would be easy to be caught out thinking that both versions are going to perform the same, I know I did. REX have recalibrated the efficiency range to produce a razor that is more user friendly at the higher settings. Settings #4.5 was a very usable settings and I enjoyed that little bit of blade feel; go higher and the blade feel really started to make itself felt. Shaving with this REX Adjustable somehow felt different to the early REX; different; not better; not worse. One constant was just how smooth the REX shaves and how close a shave can be.
I'm delighted that I purchased this, the 2019 REX Ambassador Adjustable, and was able to compare it and the first released REX Ambassador version because I did not expect such major differences in the way the two razors perform. They are two very good but totally different razors; REX Ambassador by name only.
Adjustment Range –
#1 through to #6 with a mid-position dot
Blades Used –
Ladas and Astra Blue

Material –
Stainless Steel
Blade Tab -
Covered
Weight –
108g
Head Width –
44.08mm
Handle Length –
78.67mm
Handle Diameter –
12.95mm
Availability –
Razor Emporium
Final Word –
Commendable